Willingham Woods Map
Willingham Woods is situated about a mile east of Market Rasen and is a popular site for visitors of all ages.
However the vast majority of visitors do not venture far into the woods for fear of getting lost!
The woods are controlled and operated by the Forestry Commission, but public access has been granted to the entire wood. Wouldn't it be great if more people would roam this brilliant public resource!
To help people explore the woods here is a leaflet containing a detailed map of the Woods which is free to all vistors to the woods.
The map shows all the walked footpaths, roads and maintained routes for walkers and cyclists to explore.
You can pick up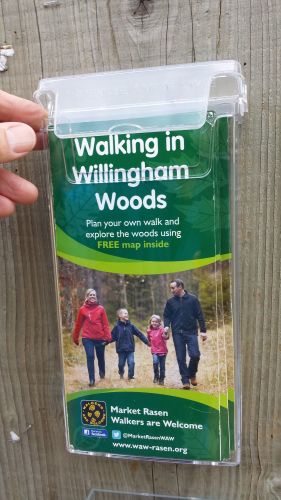 a map at various places -
Library, Market Rasen Hub, Jossals Tourist Information, Willingfham Woods picnic site
or
Click Here for a printable/downloadable pdf version